How Do You Choose a Defense Attorney?
Protect yourself. We can help.
When you are facing a criminal charge, the last thing you want is to have someone defend you who doesn't have your best interest at heart, or someone who doesn't have the necessary experience or knowledge.
That's probably common sense, but beyond knowing that you need someone who knows what they are doing and who cares about your case, how do you choose an effective criminal defense attorney? How do you get to know if they are qualified? At Donahue Law Firm in Bend, we understand that you have a large number of criminal law attorneys to choose from in the Bend, OR area. We also know that there are a lot of highly qualified attorneys who will be excited to take on your case. Here are some tips to find not just an average lawyer, but a great one.
Get Your Free Consultation!
Fill out the form below and we will be in touch shortly
Reviews
As you're filtering through pages and pages of defense attorneys, first look at reviews from past clients. When you call a law office, they will of course tell you that they are successful, have years of experience, and that they will truly treat your case like their own, but until you get the opinion of past clients, it can be hard to tell what is just fluff. Ask past clients about their overall experience, if the case was successful, how their lawyer interacted with them, if they worked with anyone else at the firm, and anything else that would help you feel comfortable hiring them. If a potential criminal defense attorney won't give you referral contact information so you can actually talk to a past client, it may be best to move on. You can read our defense attorney reviews here, or skim through results from past cases. Contact us if you want to speak to a past client directly.
Honesty and Integrity
When facing such a challenging situation, you don't want a lawyer who will simply tell you what you want to hear. After an initial consultation, an honest lawyer should be able to lay out some clear expectations regarding your case. They should never guarantee that the outcome will be successful and they should never make promises, except to say that they will do their best fighting your case. After having a conversation with a potential lawyer, you should have a sense of what drives them to fight for their clients. If you ever get an impression that they are only doing it for the money, or that they have other priorities, move on.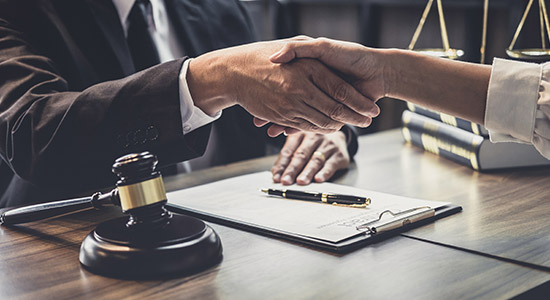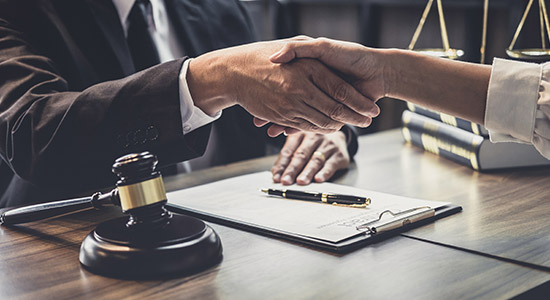 Compassionate
Criminal defense attorneys work with a lot of clients, but that doesn't give them an excuse to not take the time to understand the whole picture, which includes not only the specifics of the case, but also how it is affecting you and your family. Having an aggressive and focused lawyer is something that you want to look for, but it's also a balance of having a level of compassion as well. The entire process will go much smoother if you are able to create an open and honest relationship with your lawyer. If they are too busy to listen to the details and facts of the case, or questions and concerns you may have, they may not provide the service you need. The criminal law attorney's at Donahue take the time to carefully examine every case, meeting with each client to fully understand all of the facts, carefully creating a strategy that will lead to the best outcome. We know that this is a hard time for you, and we are on your side. Your success is our success.
Relationships
A great criminal attorney will have established relationships with various people, including judges, prosecutors, and their own staff. When there is an existing relationship with judges and prosecutors, your lawyer may be able to agree on a compromise for your case, or work together in a way that will benefit you. Many law firms also have support staff and paralegals who are there to research and put together paperwork that your lawyer will need throughout the process. The better they are able to communicate with these people, the stronger your defense will be.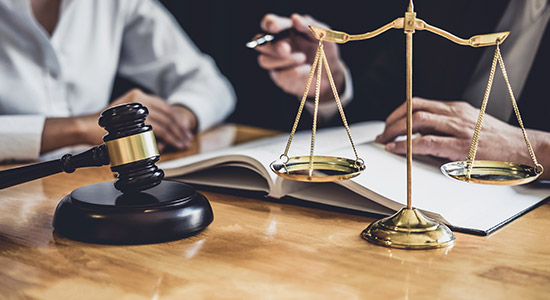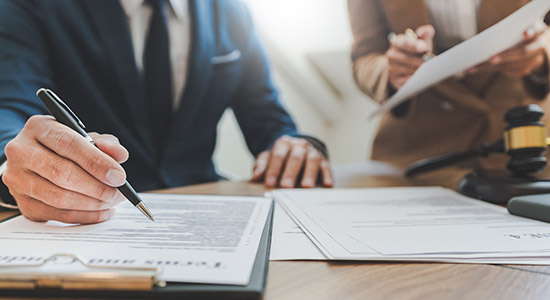 Communication
How you communicate with your lawyer is also essential. If you have questions and are unable to reach your lawyer or at least their support staff, your confidence in them will be quickly lost. During an initial conversation, set up clear expectations regarding how regularly you will be in contact with each other, the best way to contact them, and what to do in the case of an emergency. If you need a great criminal defense attorney or DUII attorney in Bend, Oregon, get in touch with Donahue Law Firm. Our team of lawyers and support staff are dedicated to fighting for people's rights. We are more than happy to answer any questions you may have and show you that we have what it takes to defend your case.
This Is Why We Do What We Do
"I sent a relative to Bryan because his case was especially hairy and it required the attention of a specialist. Bryan took what seemed like an impossible case and knocked it out of the park. My cousin's case was on the news and seemed indefensible. Bryan actually got him acquitted of the felony charge and was able to separately resolve the misdemeanor with no jail and no probation. I cannot say enough for how aggressive and intelligent this attorney proved himself to be. Beyond that, he is a normal, friendly, approachable person who is very easy to talk to.

"
Martin Thompson