Protect yourself. We can help.
Criminal Law Attorneys
Are you facing criminal law charges or accusations? If you are, then you already know that facing something like this is not to be taken lightly. It can be overwhelming to face a charge or accusations especially when facing serious jail or prison time. If you or someone you know is up against criminal charges or is under investigation by the Bend police, Deschutes County, or another law enforcement agency, protect yourself by contacting a criminal law attorney in Bend as soon as possible. The Donahue Law Firm and its dedicated criminal law lawyers have successfully defended clients against thousands of criminal charges and know what it takes to succeed.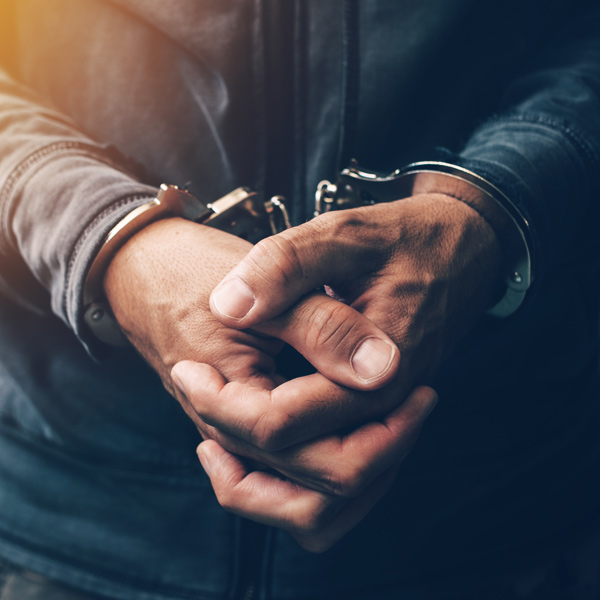 With criminal law trial experience in both Oregon and Washington states, we have the expertise and knowledge you need to protect yourself. Call the Donahue Law Firm and schedule your free consultation with one of our criminal law attorneys. We will assess your situation and develop a game plan to attack the charges and present the best criminal defense possible. Protect yourself by calling our criminal law attorneys. We can help.
Our criminal law lawyers have successfully defended good people in Deschutes County, Central Oregon, and throughout the states of Oregon and Washington. Our criminal defense attorneys have earned exceptional outcomes for defense clients accused of a variety of crimes, including:
Bend Criminal Law Lawyers
You can learn more about our criminal law defense specialties, and find answers to some of the frequently asked questions we encounter in our criminal defense cases. As always, you can reach out to us if you have any specific questions about the criminal charges you face.


What kind of sentence can I expect if I'm convicted?
After a defendant is convicted or pleads guilty, a judge will decide on the appropriate punishment, or sentence, during the sentencing phase of a criminal case. Criminal sentencing for criminal offenses can range from probation and community service to prison. In more complex criminal cases, like those involving felonies, the sentencing judge will usually receive input from the prosecutor, the defense, and the propagation department.
Sentences, however, can vary greatly, depending on the conviction and the trial. For instance, if you were tried and convicted of a drug-related charge, you may have a misdemeanor or felony conviction, depending on the details of the trial. A felony conviction will hold a harsher sentence, which may mean more jail time, higher fees, more community service time, and/or required treatments or classes, among other penalties.
The following are types of sentences that a judge can impose after a guilty judgment is made:
Suspended Sentence
A suspended sentence involves conditions in a probation order for a period of one to three years. The offender who gets a suspended sentence has a conviction registered against them. This means that the offender who gets a suspended sentence will have a criminal record and will have to apply for a pardon to have the conviction removed from their record.
Probation
Probation is a court order to do (or not to do) certain things for a period of time. The offender who gets a conditional discharge or a suspended sentence will always have a probation order they must follow. A probation order can be combined with a fine, a conditional sentence, intermittent imprisonment, or imprisonment. The maximum length of a probation order is three years. 
Every probation order will have the following conditions:
Keep the peace and be of good behavior
Appear in court when ordered by the court
Tell the court or probation officer about any change of name, address, or job
Fine
A fine is an amount of money that an offender must pay to the court. It is different from restitution or a charitable donation. The offender will have a conviction registered against them and will have to apply for a pardon to have the fine removed from their record. A fine can be given instead of, or in addition to, imprisonment, a conditional sentence, or an intermittent sentence.
Short-Term Incarceration
Offenders can be confined in short-term facilities that are usually administered by a local law enforcement agency and that are intended for adults but sometimes hold juveniles before or after adjudication. Offenders usually have a sentence of less than one year or are being held pending a trial, awaiting sentencing, or awaiting transfer to other facilities after a conviction.
Payment of Restitution to the Victim
Victim restitution is money owed to the alleged victim of a crime. As part of the penalty, the defendant is required to pay money to the alleged victim to reimburse them for any damages caused by the crime.
Community Service
Community service, also known as community restitution, is a form of punishment intended to benefit the community that's been harmed by an offender's crime. Judges often order offenders to perform community service in addition to, or instead of, other forms of punishment, such as incarceration, fines, or probation.
Drug or Alcohol Rehabilitation for Minor Crimes
Court-ordered rehabilitation requires participation in mental health or substance abuse treatment programs. The requirements of court-ordered addiction treatment vary depending on the severity of a person's addiction, and authorities say mandated treatment is effective.
Long-Term Incarceration
The offender services determinate federal sentences of 10 or more years in prison following a conviction for a more serious offense.
Life-In-Prison
A life sentence is a prison term that typically lasts for one's lifetime. Life imprisonment sentences are rare in the federal criminal justice system. Virtually all offenders convicted of a federal crime are released from prison eventually and return to society.
Death Penalty
Congress, as well as any state legislature, may prescribe the death penalty, also known as capital punishment, for capital offenses. The death penalty was banned in the state of Washington in 2018, but the state of Oregon still has the death penalty, as it is governor-imposed.
When Should I Reach Out To A Criminal Law Attorney?
If you want to protect your rights and if you're confused about your upcoming court case and the charges that you face, it's best to seek consultation from an attorney right away. Here at Donahue Law Firm, we provide free consultations so that you may have a better understanding of the charges held against you and what to expect as your trial approaches.Please do not hesitate to contact us today if you would like unmatched legal protection.
Can I Expunge My Record of an Arrest, Charge, Or Conviction?
It depends. In many cases we are able to expunge your criminal record, but doing so depends on requirements laid out in Oregon statutes. For instance, if you've been convicted of an assault conviction, you may or may not be able to have your record expunged, depending on the severity of the conviction, and whether or not you fulfill Oregon's eligibility requirements. You'll also have to petition to a judge to have your record expunged, and you may or may not receive an expungement per his/her judgment. If you're curious about expungement or how a conviction can affect your record, read more about criminal expungement, or feel free to reach out to us.

If you're facing a criminal law charge, you may not know your rights. You may be concerned about what to expect in your upcoming court dates. It's often best not to defend yourself. Our criminal law attorneys will work with you to determine the best plan of action to strive for the best possible outcome for your case. A successful strategy must be personal to your specific scenario and needs, while also being legally strategic. We always work with your best interests in mind as we protect your rights and defend you against unjust consequences. If you're ready to get started, get in touch with a criminal law lawyer at the Donahue Law Firm for a free consultation so that we can help you to better understand your options.

This Is Why We Do What We Do
"I sent a relative to Bryan because his case was especially hairy and it required the attention of a specialist. Bryan took what seemed like an impossible case and knocked it out of the park. My cousin's case was on the news and seemed indefensible. Bryan actually got him acquitted of the felony charge and was able to separately resolve the misdemeanor with no jail and no probation. I cannot say enough for how aggressive and intelligent this attorney proved himself to be. Beyond that, he is a normal, friendly, approachable person who is very easy to talk to.

"
Martin Thompson
Experienced and Effective Criminal Defense Representation
Criminal cases can be complicated, fast-paced, and confusing. Even if you are innocent, getting a case dismissed or obtaining a not guilty verdict doesn't happen on its own and certainly shouldn't be left to chance. Rather than go it alone, protect your rights.
Get the effective criminal defense representation you need and deserve. It's important to have the right attorney in your corner, one who can protect your rights and speak on your behalf with local prosecutors, judges, and especially a jury of your peers.
obtain the most favorable outcome possible.
Our team completely understands that bad things sometimes happen, but they don't have to determine who you are. A great number of our clients have never been arrested before. It is for this reason, the attorney's at the Donahue Law Firm take the time to explain the specific process for your county and create a game plan to succeed in the courtroom.
Whether guiding clients as through DUII Diversion, or handling criminal matters at trial, we carefully direct our clients through the entire process, explaining the benefits, risks, and consequences, at each turn in the road.
Above all, we are committed to protecting our clients' rights and pursuing justice on your behalf. Whatever situation you are facing, you deserve an aggressive, effective, and local criminal defense lawyer.
Don't wait until you're behind the 8 ball. Give us a call today!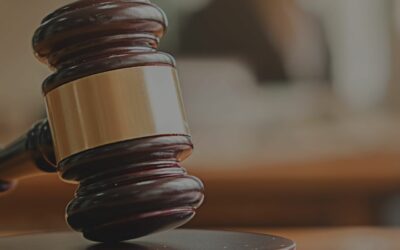 No two Driving Under the Influence of Intoxication (DUII) cases in Oregon are exactly alike. Depending on the circumstances of each case, DUII...
read more