You Deserve to Have Your Story Heard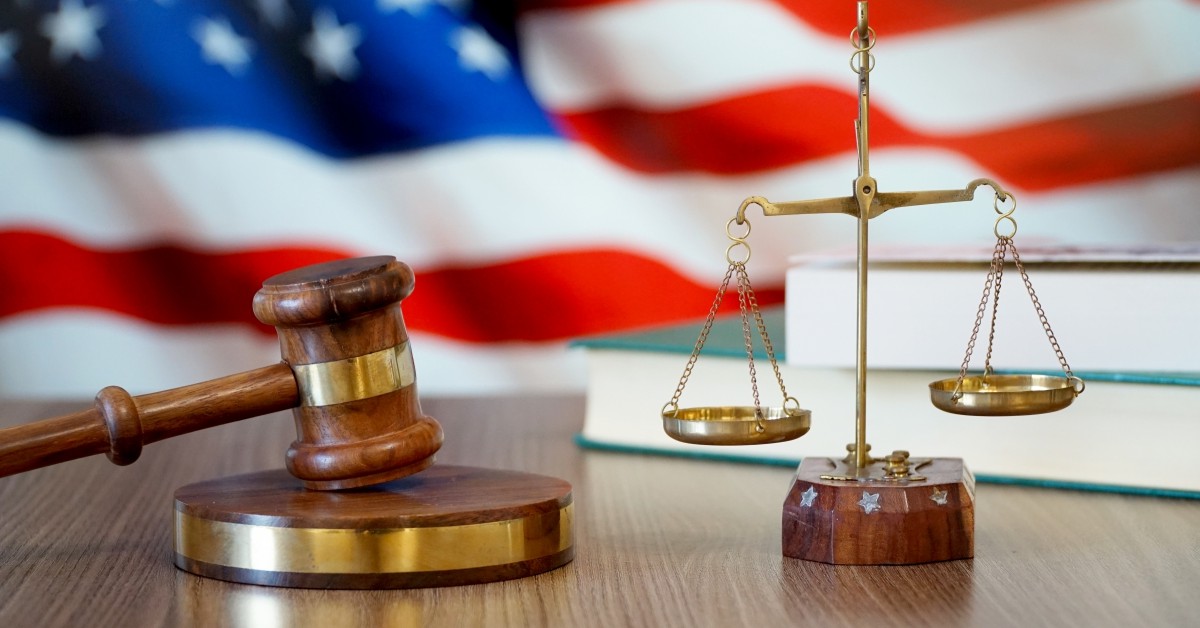 The Strangest Laws in Oregon
In general, Oregon is known throughout the country for being a little weird. Maybe it's all thanks to Portland, or maybe it's just the people living here. Whatever it is, the result has been the creation of some pretty strange laws. 
Here at Donahue Law Firm in Bend, we're more than aware of these strange rules. After all, as criminal defense attorneys, we deal with them every day. While some might seem out of place, they're all there for a reason. Let's take a look at some of the strangest laws on the books here in Oregon.
Keep it Clean on Skates
Roller skates might seem like harmless fun to most, but wearing them in the wrong place and the wrong time can earn you a misdemeanor. In Portland, it is illegal to wear roller skates into the bathroom. Presumably, this is to prevent the spread of germs at local roller rinks, but it's still a funny thing to think about.
Similarly, it's illegal to get married on a roller rink or an ice rink in Portland. We're guessing this law was set up in response to too many prospective newlyweds getting cold feet.  
Don't Give in to Animal Instincts
There are a lot of laws in Oregon that are purported to keep our animal companions in check. For instance, it is illegal to have more than 50 "sexually intact" dogs at your home. This was an effort to reduce the overbreeding of dogs and the proliferation of puppy mills in Oregon. 
Limiting the opportunities for animals to "do the deed" is one thing, but Oregon City took it one step further. It is illegal for animals to copulate while in the city and in front of the public. While presumably, these animals are just following their natural instincts, Oregon City ranks this alongside other "nuisances affecting morals." 
Communities throughout Oregon have some pretty hard-line stances on animals. For instance, it is illegal to own a pet reptile in the city of Springfield. The exemptions to this rule are if its a school or city institution. But some of these rules are to help the animals. For instance, you cannot "chum" with canned corn when you go fishing. That means you can't dump an entire can of corn into the water as a way to attract more fish to your line. You can use corn as bait, however.

Go About Your Business
More than just the threat of rolling through puddles, there are several laws in Oregon concerning bathrooms. These laws are in place to ensure that public bathrooms are used for their intended purpose. For instance, it is illegal to lie down in the bathroom. Additionally, it is illegal to stand in or on, sit, or climb on any fixtures in the bathroom. While these laws seem to make sense, we're waiting for the day when Oregon passes a law that makes it illegal to put toilet paper on the wrong way.
There are even laws that dictate what you can and cannot do when you gotta go while you're on the go. It is a misdemeanor offense for "improperly disposing of human waste" by leaving it on the side of the road or throwing it out the window. Traffic stinks enough as it is, we don't need any road waste making it any worse.
Won't Someone Please Think of the Children
There's no denying that Oregon is a great place to raise kids. That's in part, we sure, thanks to these strange, but clearly necessary laws. For example, you have to responsibly dispose of your appliances like refrigerators and freezers. More than just taking them to a dump, you also have to remove the doors. This is to prevent children from getting stuck inside and suffocating, ala "Punky Brewster."
Oregon has laws that protect children from a variety of machinery, including cars. It is illegal to allow your children to ride on the hood, fender, running boards, open truck beds, or any exterior part of the vehicle. The exception to this law is in the case of a parade. But in all other cases, it's best to keep your kids inside the vehicle with their seat belts on.
Klamath Falls is concerned with raising kids the right way, so they've gone as far as making an "abusive language or gesture(s)" illegal in a public place. We're sure the parents of Klamath Falls are glad that the only four-letter words their kids are learning are at the school spelling bee. 
When Your Connection With the Law Turns Serious, Call Donahue Law Firm
While we can all share a chuckle about these laws, the fact is that criminal proceedings are no laughing matter. When you're facing criminal charges or accusations, you'll need the best representation you can get. In instances like these, you'll want a dedicated criminal defense attorney to represent you in Bend or Deschutes county.
Contact the Donahue Law Firm today to schedule a consultation with our criminal defense attorneys.
"Bryan was very straight forward as well as positive"
Bryan was very straight forward as well as positive about my case. He stayed in contact with me through the whole process and I am very thankful for all the time he invested into my Case!
"I am absolutely impressed with the Donahue Law Firm"
I am absolutely impressed with the Donahue Law Firm. Attorney Bryan Donahue was caring and honest with me from the beginning and I can't thank him enough for taking my case.
"He's a wonderful caring understanding person"
I had a very hard case that no one wanted to touch, Bryan understood my problem and cared enough to take my case. He's a wonderful caring understanding person. He takes his client's problems as his own. Great lawyer. Thank you for all your hard work and understanding.
"I'm so very grateful to Bryan"
I'm so very grateful to Bryan for the work he put in on my case. He helped me so much. I would have been totally lost without him. I was from out of state, I made a mistake. And Bryan was there to help me thru it, and still is. He's a great person, sincere, and true!
"I was thoroughly impressed with Attorney Bryan"
When I needed an attorney I turned to the Donahue Law Firm. I was thoroughly impressed with Attorney Bryan's knowledge and expertise. He took care of everything and I couldn't be happier!