Should You Get a DUI Attorney?
Getting charged with Driving Under the Influence of Intoxicants (DUII) is more than scary, it can be a life-altering sentence that changes your life as you know it. The thought of dealing with the courts or serving jail time can be daunting. A DUII is a very serious criminal charge that could lead to hefty fines, loss of driving privileges, and even jail time. When charged with a DUII in Central Oregon, you not only have to go up against the courts, but you also have to go to a DMV hearing regarding your driver's license. While DUI attorneys can seem expensive, the money that they can potentially save you in the long run will outweigh your legal fees. When searching for "DUII attorneys near me" you will find that Donahue Law Firm is going to give you the best defense you can find. Get the effective criminal defense representation you need and deserve by giving us a call to schedule a free consultation. Our number one goal is to help you obtain the most favorable outcome. Contact our DUII attorneys in Bend, Oregon today to learn more.

Get Your Free Consultation!
Fill out the form below and we will be in touch shortly
Other Factors
If you have factors that impacted your DUII such as a high BAC, injuries, death, or a criminal record, a lawyer shouldn't even be a question. These factors can complicate the case and increase any potential penalties. When the case is at all complicated, you can benefit extremely from having a knowledgeable attorney on your side. You need the assistance of an impeccable and competent DUI attorney that understands how to effectively and properly defend good people facing DUI charges. Our DUII attorneys know, and have extensive experience with, the complex DUI laws in Oregon, and know how to fight for your rights and represent you in court.
Negotiation
Oftentimes, lawyers can offer a plea bargain or try to reduce your sentence. Negotiating a plea is just that, a negotiation. It takes experience, knowledge, and skill to be able to do this effectively with a judge and the prosecutor. Without legal training, the final decision may not be the best you could have gotten — whether it's a plea or a reduced sentence. As legal professionals, our goal as DUI attorney's is to protect your rights and avoid letting a DUII charge turn into a conviction. If your DUII is straightforward, a lawyer can still be beneficial in getting you enrolled in the Diversion Program, walking you through your IID (Ignition Interlock Device), and seeing out your DUII until the end.
The largest benefit of having a DUI attorney is that they are professionals. They can walk you through this very confusing process with the feeling of comfort. They spend their days in the courtroom and know what to look for and what to say. Even the most simple of cases can benefit from having an experienced and knowledgeable DUI attorney. From the education that they have received, the years of experience and training they get, and the vast amount of knowledge they gain, attorneys provide an invaluable service. At Donahue Law Firm, we strive to provide service that goes above and beyond, helping each client throughout this difficult process.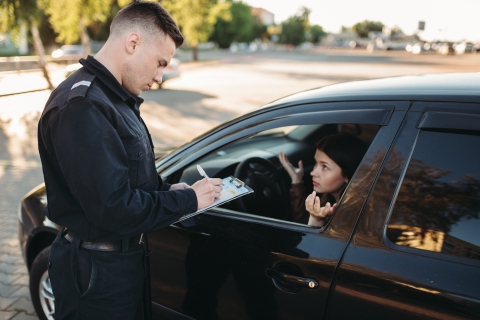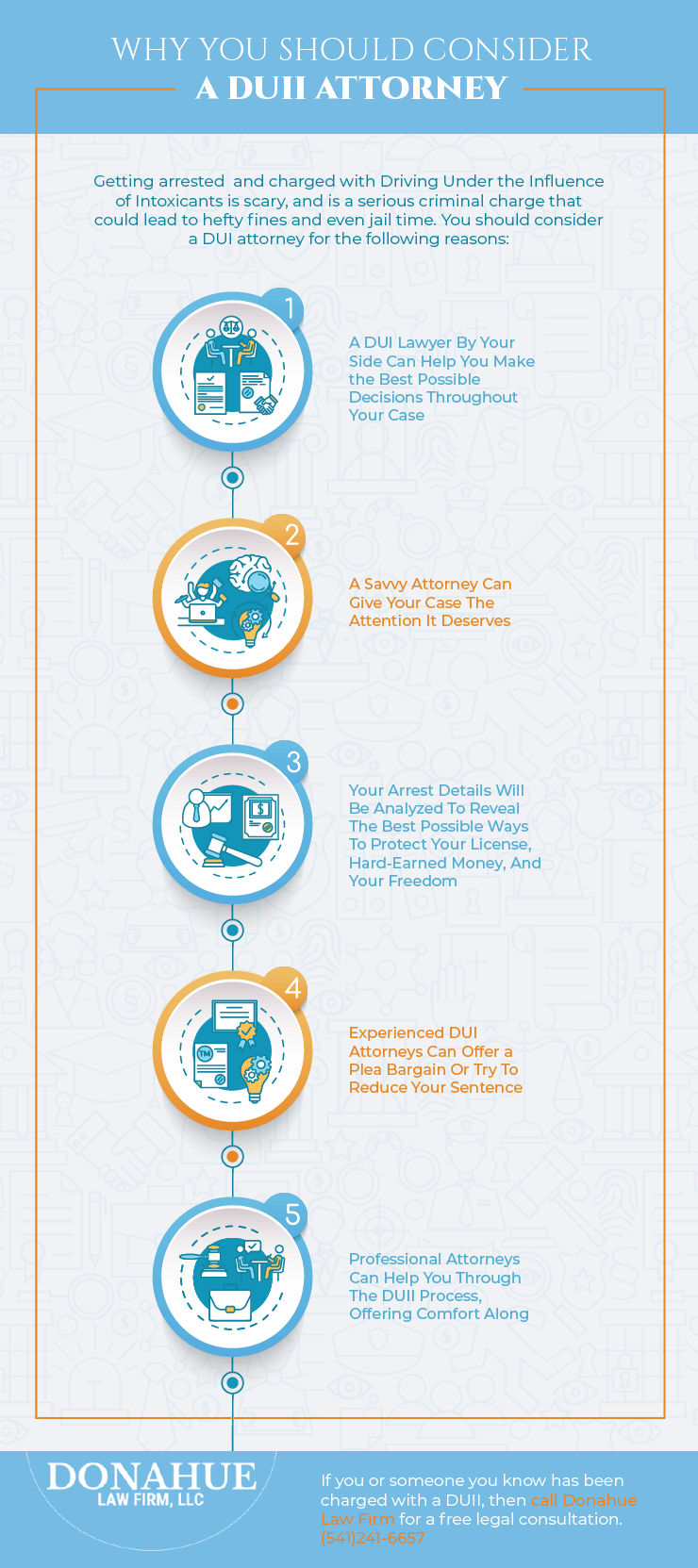 Should You Get a DUI Attorney?
If you have had more than one DUII conviction, it is imperative that you hire an experienced DUI lawyer that will know all of the penalties and how to properly protect you from all of the complexities that come with them. Two convictions means you could face up to one year in jail, thousands of dollars in fines, and a license suspension of up to three years. A third conviction means that you will face as much as five years in prison, thousands of dollars in fines, and face potentially permanent loss of your license. These are serious charges that you can face, and sometimes the punishment doesn't always fit the crime. The penalties you face from a DUI charge can be severe — don't leave your court hearing to chance, protect yourself with the DUI lawyers in Bend.

This Is Why We Do What We Do
"I sent a relative to Bryan because his case was especially hairy and it required the attention of a specialist. Bryan took what seemed like an impossible case and knocked it out of the park. My cousin's case was on the news and seemed indefensible. Bryan actually got him acquitted of the felony charge and was able to separately resolve the misdemeanor with no jail and no probation. I cannot say enough for how aggressive and intelligent this attorney proved himself to be. Beyond that, he is a normal, friendly, approachable person who is very easy to talk to.

"
Martin Thompson