You Deserve to Have Your Story Heard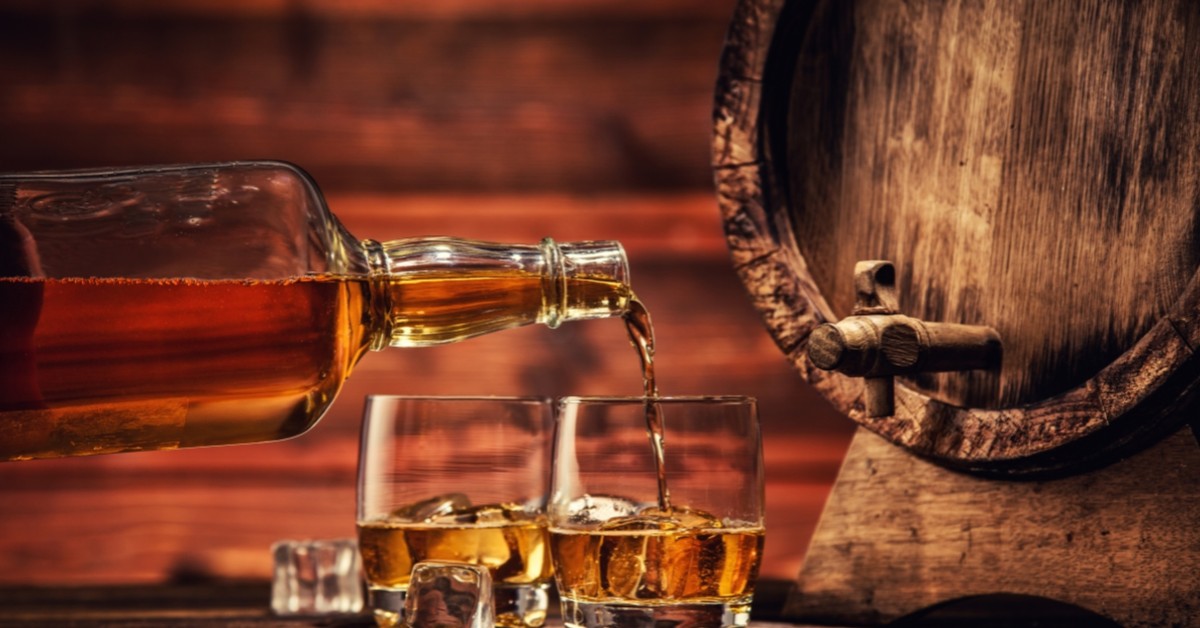 How Alcohol Impairs Your Driving Ability
You're out with your friends on a Friday night at the local pub, having a good time, sharing some good conversation together, and chugging a few beers. After a few hours, you're ready to pack it in. You think you're okay to drive, but just on the outside chance you're not, you call an Uber instead.
Donahue Law Firm in Bend is a DUI law firm that specializes in representing those who are accused of drunk driving. We are compassionate DUI lawyers who care about you and your situation, and we do our best to represent you in a court of law. In this blog post, we'll explain how alcohol impairs your ability to drive. Contact us today for a consultation!
HOW ALCOHOL AFFECTS YOUR ABILITY TO DRIVE
Alcohol is a depressant, meaning it slows down systems in the body. This is the opposite of a stimulant drug that actually speeds up your central nervous system. As a depressant, alcohol relaxes you (which is one of the main reasons people drink alcohol) and makes you tired. It also impairs many of your abilities.
Alcohol slows your reaction times. Driving entails a lot of your senses firing at the same time. From the squirrel that darts out unexpectedly on the road to the person who slams on their brakes in front of you, you have to be able to react quickly when driving in order to avoid accidents and stay safe.
Alcohol can impact your vigilance. Alcohol can give you a sense of lackadaisicalness when it comes to driving, which is the feeling that you don't need to give driving that much attention. In reality, driving is a complex task that requires you to be alert and watchful.
Alcohol can cause blurry vision. Your eye muscles are slowed, which affects your visual perception. Even night perception and color perception can be altered, and you may not see as many objects in your peripheral vision.
Alcohol distorts judgment. Since your nervous system is slowed from the effects of alcohol, your judgment will be impaired. This can affect, for example, how much space you think you have between you and the vehicle in front of you as well as where exactly the car in the lane next to you is.
Alcohol impacts your tracking ability. This is seen mainly when cars weave because alcohol distorts the lines on the road and you are slower to turn the wheel.
Alcohol affects concentration. All brain functions slow with the use of alcohol. This means it will be hard for you to concentrate. For most of us, driving is automatic — when our brains are not impaired. When you add alcohol in, you'll have to concentrate more to drive, which can be hard to do.
Alcohol affects coordination. Sure, driving is like riding your bike for most of us. But when your brain is slower to react, you may miss the brake pedal while driving, resulting in an accident. If you're having trouble walking, standing up straight, or are swaying, you should not take the change of a DUI arrest.
Alcohol makes you drowsy. As a depressant, alcohol will put you to sleep if you let it, and if it's late at night and you've been partying all night, this can easily happen. Driving while tired is a major cause of crashes, as you can easily hit other cars or go off the side of the road.
Alcohol affects everyone differently; that being said, there is no doubt there are physical effects in your body from drinking that can contribute to accidents while driving. Donahue Law Firm, a DUI law firm, urges people to arrange for alternative transportation when deciding to go out and drink.
Donahue Law Firm in Bend represents those accused of driving while under the influence. Many choose to plead guilty to DUII because they just don't think they have any other choice. Before you do anything in terms of your DUI case, give our DUII attorneys in Bend a call. We have years of experience and vast knowledge of the applicable DUI laws that can help you get DUI charges dropped or mitigated. We have great working relationships with law enforcement and judges that can help you navigate the court process in your DUI case. Let us take the stress off your shoulders of a DUI defense. Call us today for a free consultation!
"Bryan was very straight forward as well as positive"
Bryan was very straight forward as well as positive about my case. He stayed in contact with me through the whole process and I am very thankful for all the time he invested into my Case!
"I am absolutely impressed with the Donahue Law Firm"
I am absolutely impressed with the Donahue Law Firm. Attorney Bryan Donahue was caring and honest with me from the beginning and I can't thank him enough for taking my case.
"He's a wonderful caring understanding person"
I had a very hard case that no one wanted to touch, Bryan understood my problem and cared enough to take my case. He's a wonderful caring understanding person. He takes his client's problems as his own. Great lawyer. Thank you for all your hard work and understanding.
"I'm so very grateful to Bryan"
I'm so very grateful to Bryan for the work he put in on my case. He helped me so much. I would have been totally lost without him. I was from out of state, I made a mistake. And Bryan was there to help me thru it, and still is. He's a great person, sincere, and true!
"I was thoroughly impressed with Attorney Bryan"
When I needed an attorney I turned to the Donahue Law Firm. I was thoroughly impressed with Attorney Bryan's knowledge and expertise. He took care of everything and I couldn't be happier!